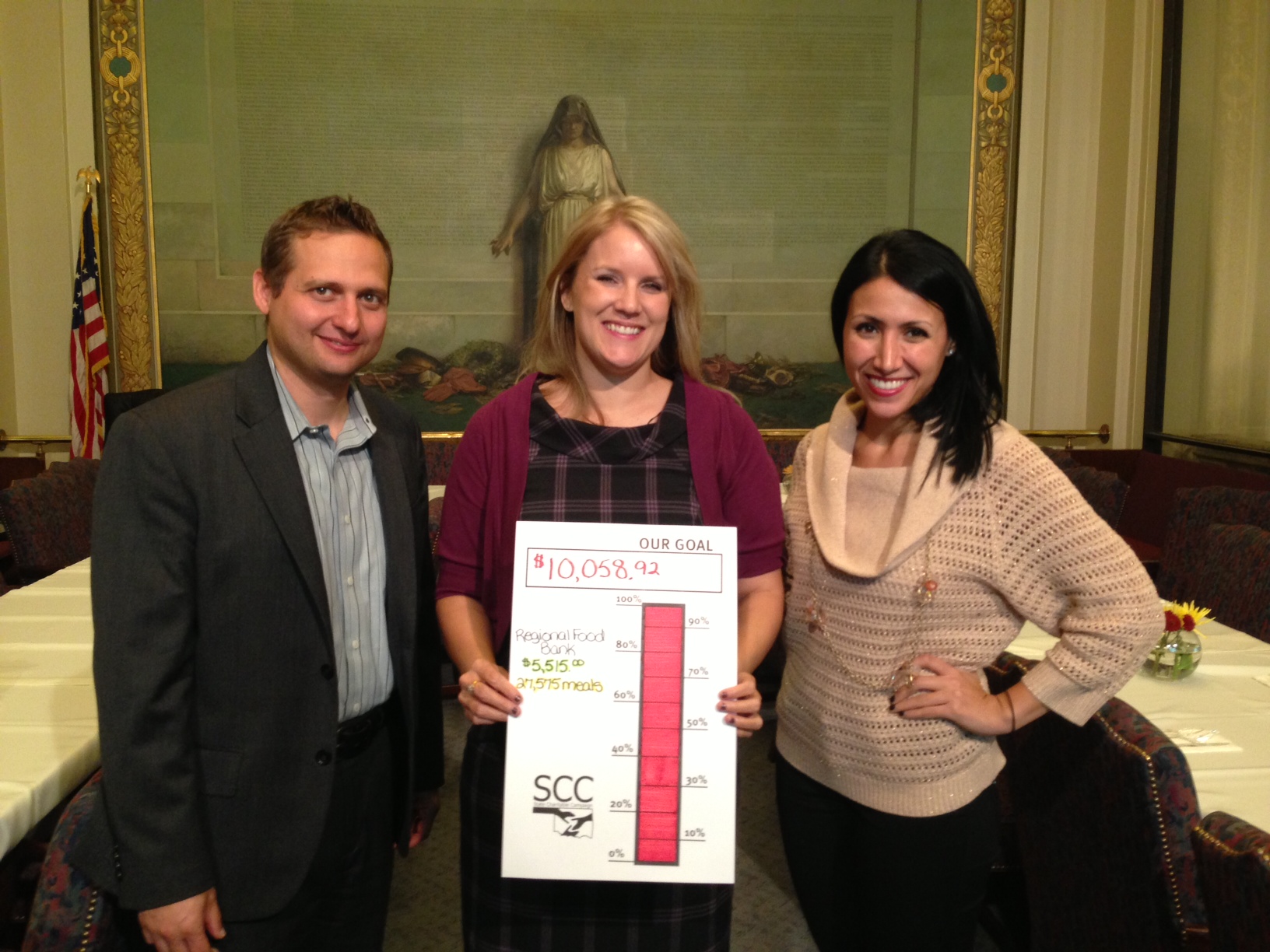 Sen. Constance Johnson (D-Oklahoma County) was joined Monday afternoon by Martha Skeeters, president of the Oklahoma Coalition for Reproductive Justice along with David Brown and Tiseme Zegeye, attorneys from the Center for Reproductive Rights, for a pre
The State Senate and staff raised $10,073.92 this fall as part of the annual State Charitable Campaign, more than ever raised in the previous decade of participation.

Since starting the campaign on October 1, the state Senate raised almost $7,000 through payroll deductions, checks and cash donations. Those funds will be donated proportionately to the 161 local charities included in the campaign, covering a variety of needs across Oklahoma including hunger, abuse, the arts and literacy, to name a few. More than 100 Senate employees donated, averaging almost $100 each in giving.

The state Senate also raised over $3,000 for the Regional Food Bank of Central Oklahoma. When coupled with the SCC funds raised and designated by employees specifically for the food bank, over $5,500 will be contributed and matched generously dollar for dollar by Chesapeake and a local family. In all, the money collected by the Senate and matched will help provide more than 55,150 meals to those in need.

This total far exceeded the contribution goal for the year and surpassed the $6,907 raised by the Senate last year for the SCC.

Oklahomans are an incredibly caring people who help take care of their neighbors, so it does not surprise me that our Senate family stepped up and was able to raise so much for charity this year, said Senate President Pro Tem Brian Bingman. We all have so much to be thankful for and I am blessed to work with colleagues in the Senate who embody such an amazing giving spirit.

The campaign, which included events like a Capitol scavenger hunt and a trivia bowl, concluded this week with a check presentation to the SCC and the Regional Food Bank. A thank you lunch generously donated by Bin 73 and Benchmark Catering was provided to the staff where the final dollars were raised to cap the campaign.

The generosity of the Senate family never ceases to amaze me, said Jennifer Brock, who serves on the Communications staff for the Senate and as a member of the State Oversight Committee for State Employee Charitable Contributions. If there is a need in the community, they are always ready to help in whatever way they can. I feel so blessed to get to work with such wonderful people.
Contact info
(405) 521-5605