OKLAHOMA CITY – The State Regents honored Sen. Jason Smalley with the Distinguished Service Award Monday at Seminole State College for his continued support of higher education in Oklahoma. 
"Providing our youth with the best possible education, from grade school through college, is the greatest gift we can give our children.  They are our future and in order to compete in a global economy, they need to have a higher education that provides them with the best skills and knowledge;" said Smalley.  "I'm so honored to have received this award.  Oklahoma has some of the best colleges and universities in the country and as legislators we must do all we can to ensure that those institutions can continue providing the best services for our students."
As Vice Chair of the Appropriations Subcommittee on Education and a member of the Education Committee, the Stroud Republican has the opportunity to make a great impact on education in Oklahoma both fiscally and legislatively.  Earlier this year, he was also appointed to serve as a member of the Education Commission of the States (ECS). The nonpartisan organization that works with policymakers, researchers and practitioners at all levels of education, from pre-K to postsecondary, tracking state policy trends, translating academic research, providing unbiased advice and creating opportunities for state leaders to learn from one another. 
Chancellor Glen D. Johnson presented Smalley with the award.
"Senator Jason Smalley has worked tirelessly on behalf of Oklahoma students and higher education, and is very deserving of the State Regents' and Council of Presidents' Distinguished Service Award," said Chancellor Johnson. "He is a strong supporter of Oklahoma's Promise, veterans services and funding for higher education. Our state system is grateful for his service and advocacy."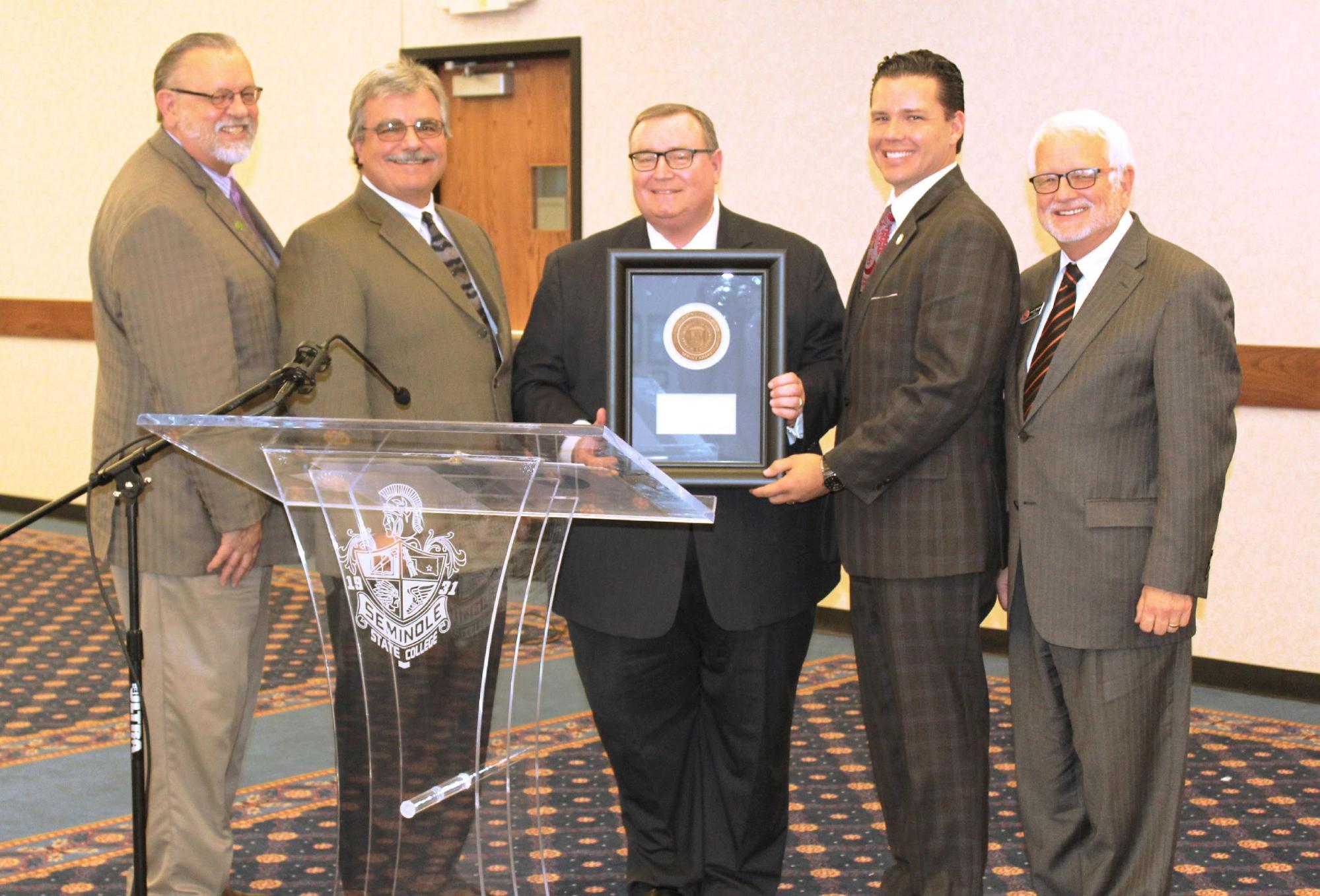 Contact info
Sen. Smalley: (405) 521-5547