OKLAHOMA CITY – The Oklahoma Citizen Advocates for Recovery and Transformation (OCARTA) named Sen. Ron Sharp their Legislator of the Year and presented him with the Recoveree Choice Award Tuesday. 
            "I'm honored to have received this special award.  So many Oklahomans are suffering, most in silence, with addiction and mental health issues," said Sharp, R-Shawnee.  "As legislators, it's our responsibility to ensure they have the proper health and counseling services they need to fully recover emotionally, mentally and physically as well as a judicial system that recognizes their special needs and helps breaks down any roadblocks that may keep them from starting their new lives."
            Sharp was selected for his efforts to fight for the rights of those suffering in Oklahoma by being the voice at the Capitol for Oklahomans with behavioral health issues. 
Founded in 2002, with funding from the Oklahoma Department of Mental Health and Substance Abuse, the agency began advocating for the rights of individuals, families, and those in recovery with addiction to receive help.  They also help indigent women with children coming out of treatment and prison to break down the barriers that lead to recidivism and relapse.  OCARTA continues to move forward with its mission of grassroots advocacy, education, and peer recovery support services for all those affected by addiction and mental illness.  OCARTA is a member of the National Advocacy and Recovery Community Organization (ARCO).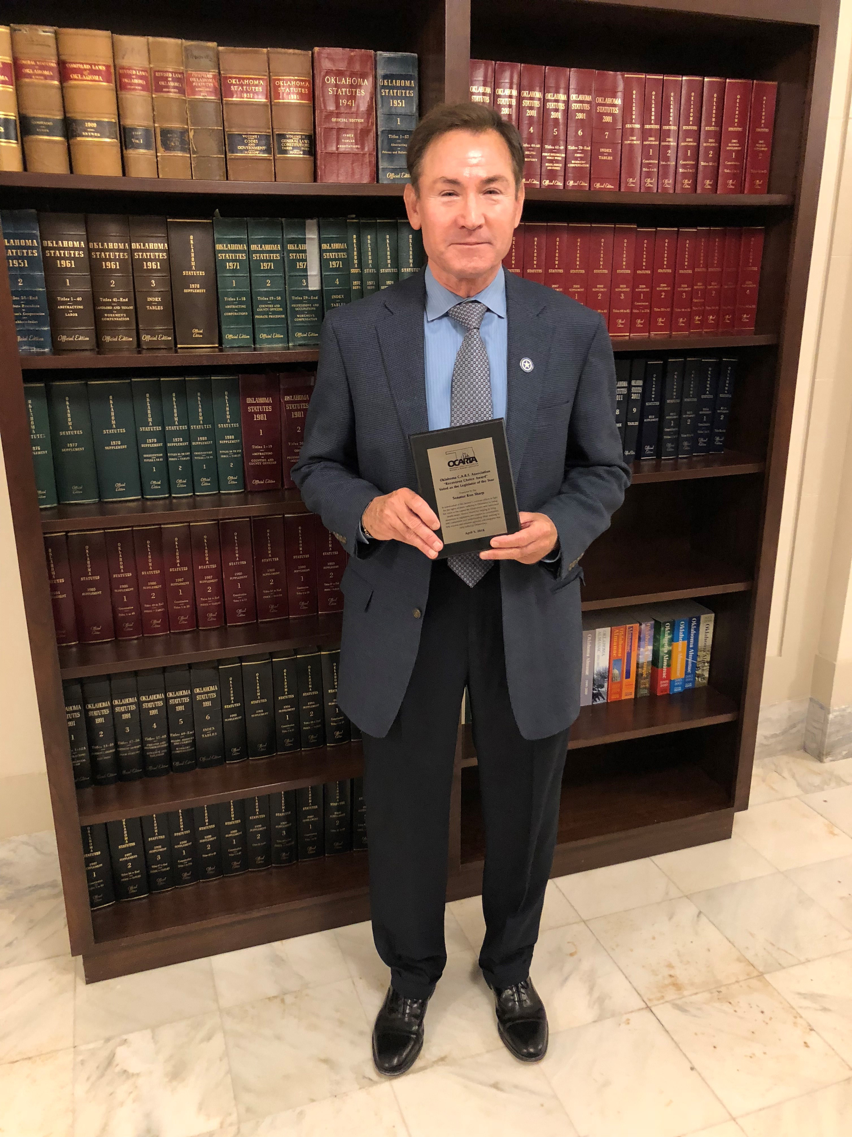 Contact info
Sen. Sharp: (405) 521-5539