State Senator Micheal Bergstrom joined Congressman Markwayne Mullin and Representative Josh West as panelists for the Northeast Board of Realtors' meeting held Tuesday, August 22 in Grove.  They were invited by ReMax Grand Lake owner and broker, Chuck Perry to weigh in on state and federal issues affecting real estate in Oklahoma.
"Gatherings like this give me an opportunity to be made aware of the needs of my constituents," said Bergstrom, R-Adair.   "As someone who is focused on economic development and the areas of business, commerce and tourism, I am always looking for suggestions on how to make my district and the state more successful in these areas. Gatherings like this help me to hear those ideas."
Bergstrom added he appreciated Perry's invitation to participate in the forum with his fellow legislators, noting the importance of staying aware of the issues affecting his district and others around the state.
 "I appreciate having the opportunity to discuss the issues of our state and my district. This forum provided a chance for me to hear about how federal regulations are reducing opportunities for Oklahomans," said Bergstrom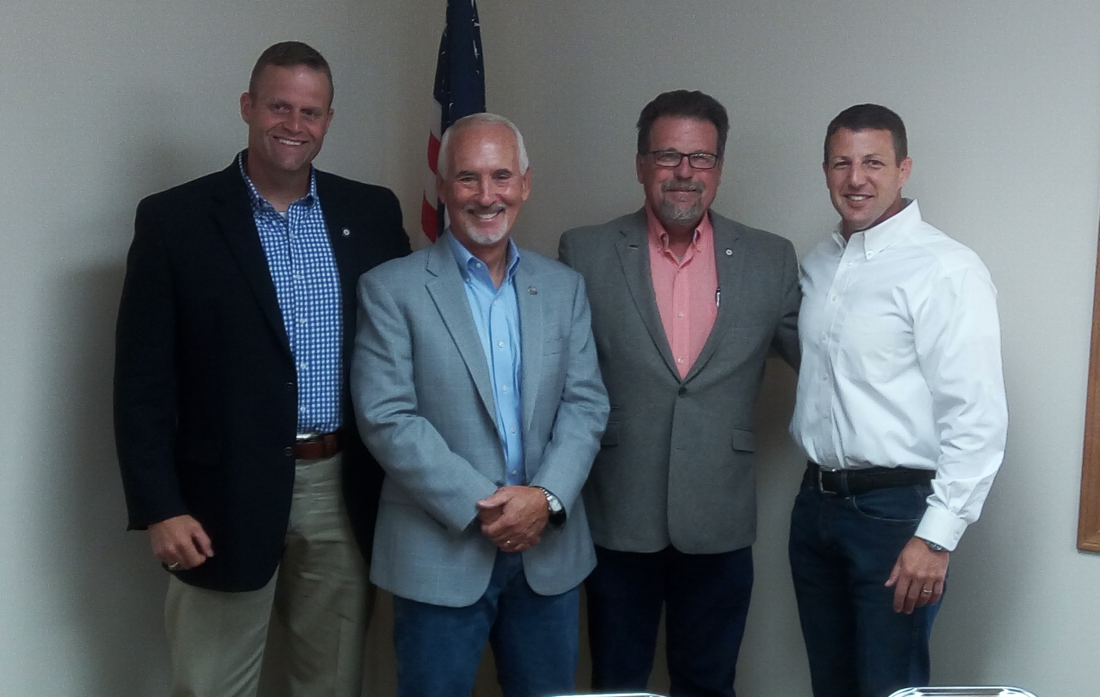 From left to right, State Representative Josh West, ReMax Grand Lake Owner and Broker Chuck Perry, State Senator Micheal Bergstrom and Congressman Markwayne Mullin gathered on Tuesday, August 23 at the Northeast Board of Realtors meeting in Grove.
Contact info
Sen. Micheal Bergstrom at (405) 521-5561 or by email at
bergstrom@oksenate.gov