OKLAHOMA CITY, OK – Sen. Micheal Bergstrom toured J-M Farms this week, getting a firsthand look at Miami's local mushroom producer.  Bergstrom was hosted by Scott Englebrecht and McKinzie Koons.
 "J-M Farms is a vital part of our community here in northeastern Oklahoma, as well as across the state and region," said Bergstrom, R-Adair.  "It provides approximately 600 jobs directly and indirectly in the area and ships more than 28 million pounds of product annually within Oklahoma and nine surrounding states."
The farm has been in operation since 1979, and is currently estimated to produce 500,000 pounds of mushrooms each week.  The first mushrooms were picked on March 13, 1980 and the first delivery was made the following day to Associated Wholesale Grocers of Springfield, MO.  Today, the farm distributes its product under the J-M Fresh label to Oklahoma, Texas, Arkansas, Mississippi, New Mexico, Kansas, Missouri and Iowa.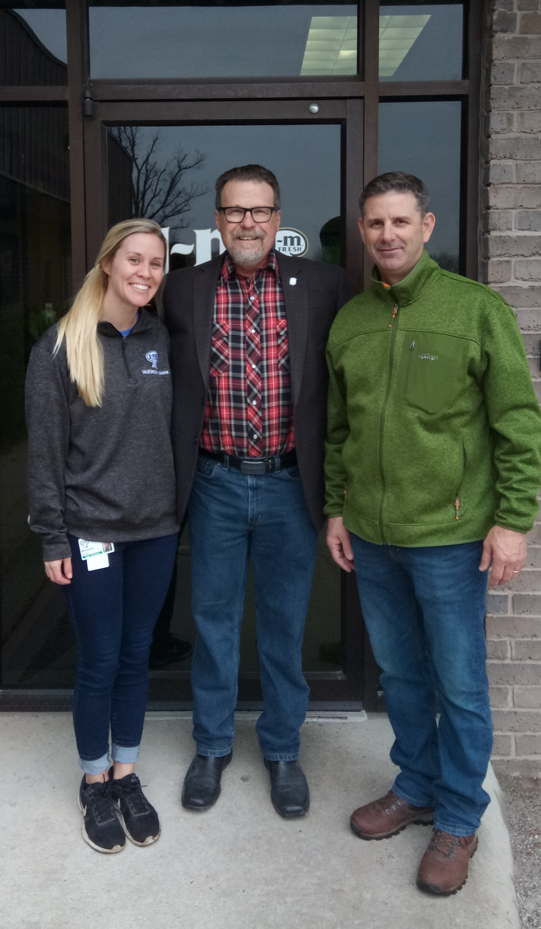 Senator Micheal Bergstrom, R-Adair, accompanied by Scott Englebrecht and McKinzie Koons from J-M Mushroom Farms, toured the farm facility on January 16, 2019.