State Senator Adam Pugh was presented with the Visionary Award at the State Chamber of Oklahoma's Public Affairs Forum on December 4 in Oklahoma City.
The Visionary Award, which was given for the first time this year, recognizes strong leadership in advancing the OK2030 plan for Oklahoma's future.  Pugh was chosen by the State Chamber as this year's recipient for his 100% supportive voting record on OK2030 issues and for authoring legislation to align state and county election dates. 
"I'm incredibly honored to be chosen for the Visionary Award this year," Pugh said.  "Sustainable revenue is crucial for our state's ability to be competitive in the work force and my focus continues to be on finding ways to help Oklahoma build a stronger future for generations to come." 
Pugh was also recognized as the State Chamber's Rising Star Award recipient last year for his strong commitment to growing Oklahoma's economy, as shown by his authorship of the Oklahoma Corporation Commission Task Force Bill, which ensured the Commission that regulates nearly 70% of all businesses in the state was structured effectively.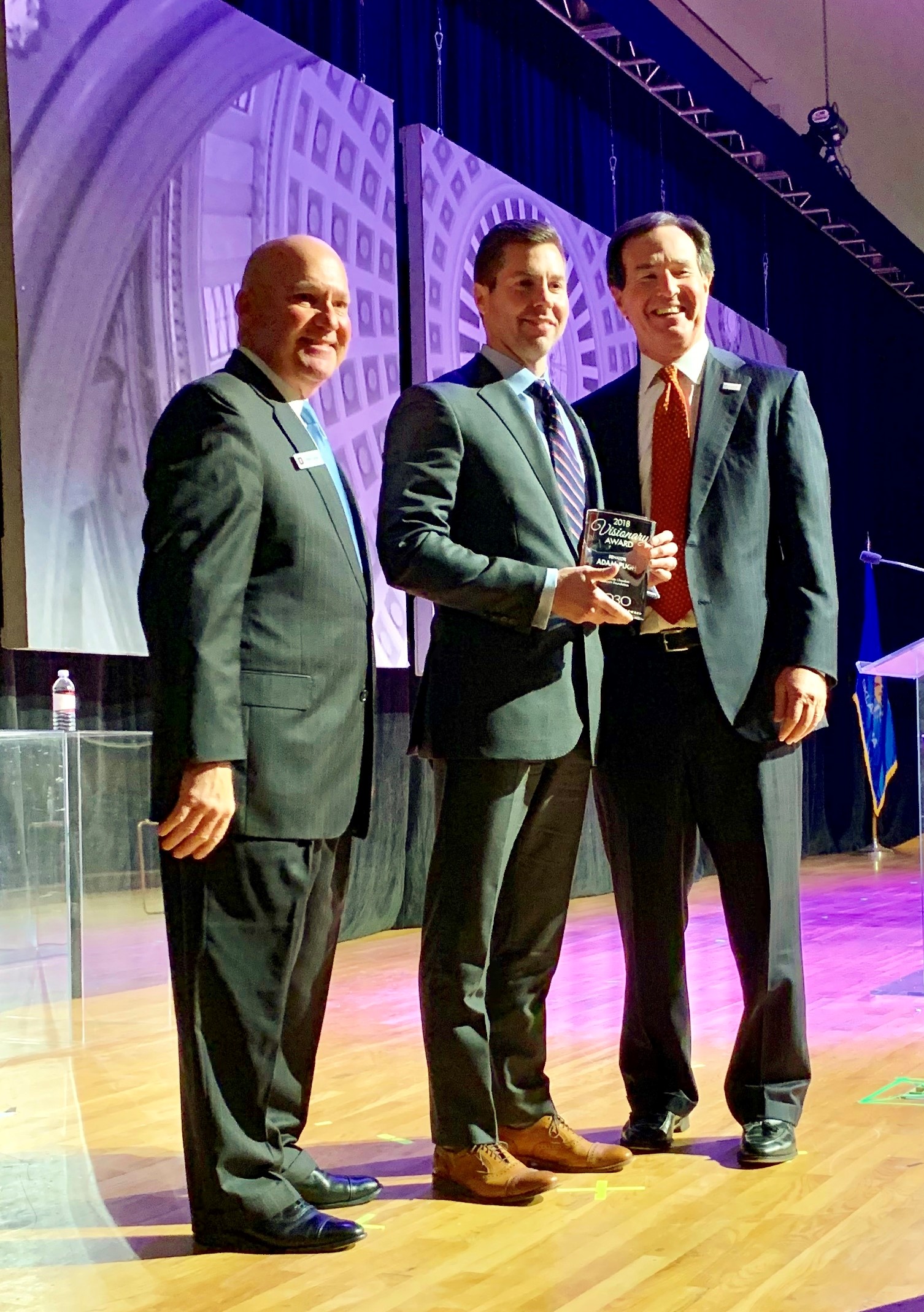 Senator Adam Pugh, R-Edmond (center,) was joined at the State Chamber's Public Affairs Forum last week by Mark Funke (left), Chairman of the State Chamber of Oklahoma Board of Directors and President, Southwest Division of Simmons Bank, and Fred Morgan (right), President and CEO, State Chamber of Oklahoma.